Hot Tub Move -Cranes Cranes Cranes!!!
Today, Paul and Dave were in Northampton and Peterborough with 2 jobs to do – both involving cranes.
Job 1.
Customer Debra was moving house and The Hot Tub Mover had collected her hot tub from her old house a few weeks back and we had stored the tub for her whilst the new house was prepared for the hot tub. Delivery of the hot tub required a crane to lift the tub over the house so Steve helped us out by supplying a crane to help us lift the tub over. Debra was very pleased with the job The Hot Tub Mover had done and wrote us a great trustpilot review
Job 2
Another house move. Wayne had contacted The Hot Tub Mover a few weeks back and again a crane was needed to lift it out from the garden due to access issues. So we packed the crane up from job 1 and travelled the 11 miles or so to collect the tub for Wayne.
Delivery was nice and straightforward and we completed the day with 2 happy customers.
"
I am so glad I found ' The Hot Tub Mover' for my recent move. I cannot praise the guys that both collected my tub, and re-delivered it several weeks later, for their friendliness, professionalism and good humour - they made the job look easy ! I needed a crane lift at my new address, which wasn't helped by a relatively narrow access drive, which I thought might be a problem, but they weren't fazed at all, and instantly put me at ease. Ben was also great. I had a timing issue which was worrying me, as I had to get the decking area at my new house reinforced before I could take delivery of the tub, and he happily stored it for me, at no extra cost. All in all, I cannot recommend Ben and his team highly enough 😊"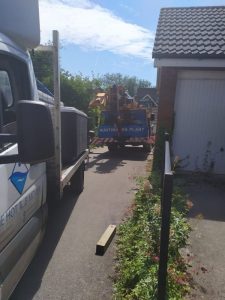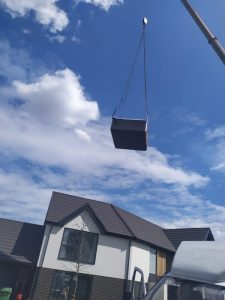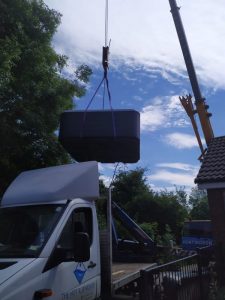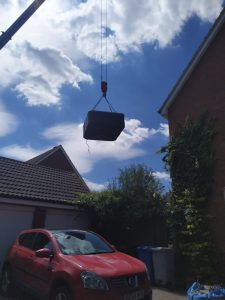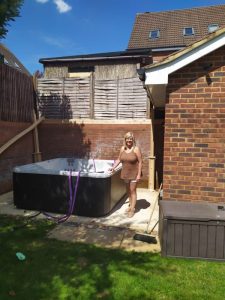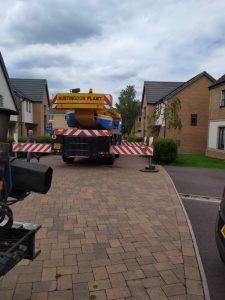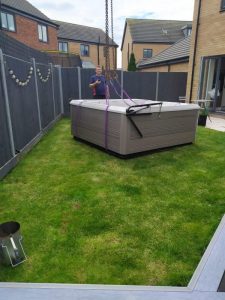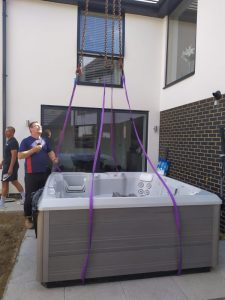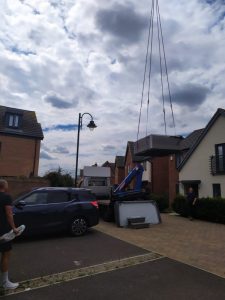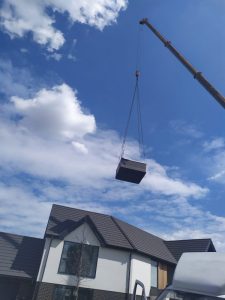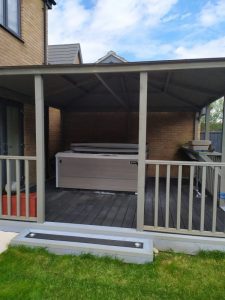 We specialise in Hot tub moves, hot tub transport and hot tub delivery services across the UK. We are fully insured and have the correct equipment to move a hot tub safely and efficiently.
Our hot tub crane truck enables us to lift hot tubs over walls and fences with ease.
Check our our rating of 5 Stars on Trustpilot.